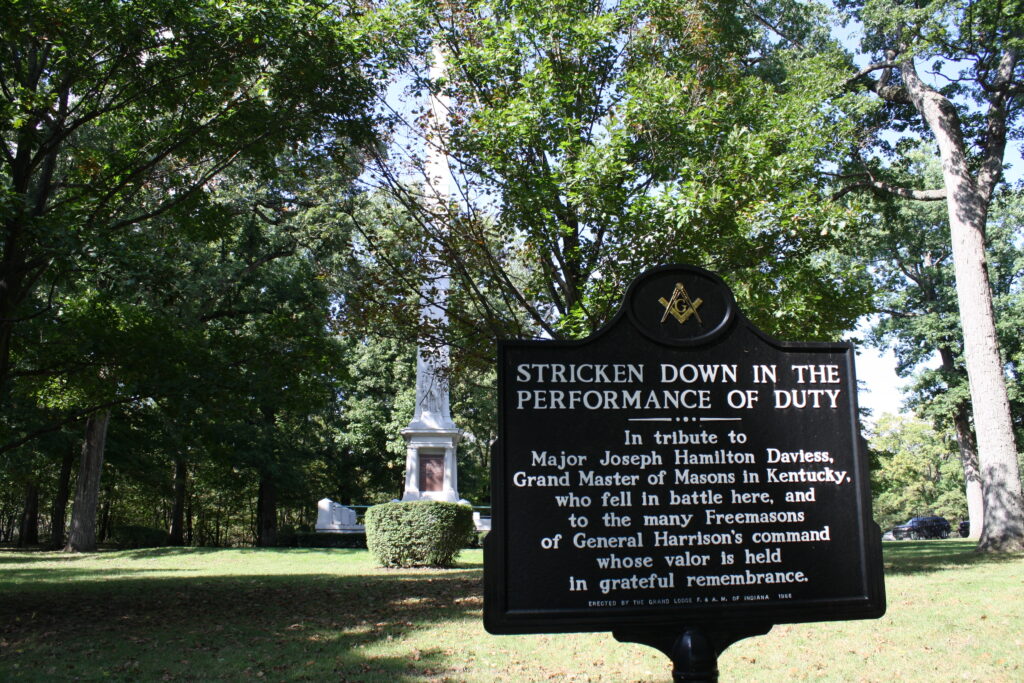 Join us on Saturday May 1st, 2021 the Dwight L. Smith Lodge of Research will host a field trip to the Lafayette, Indiana area. Masons, non-Masons, spouses and partners are all welcome to join us for this day. Our itinerary is as follows:
11am – Meet at the Tippecanoe Battlefield Park and Museum for a tour of the grounds and museum.
This park has a museum, a large monument and a Masonic sign dedicated to Major Joseph Hamilton Davies, who was the Grandmaster of Masons in Kentucky.
Important notes: The museum is limited to 20 visitors inside at a time and masks are required while inside.
Located at: 200 Battleground Ave, Battle Ground, IN 47920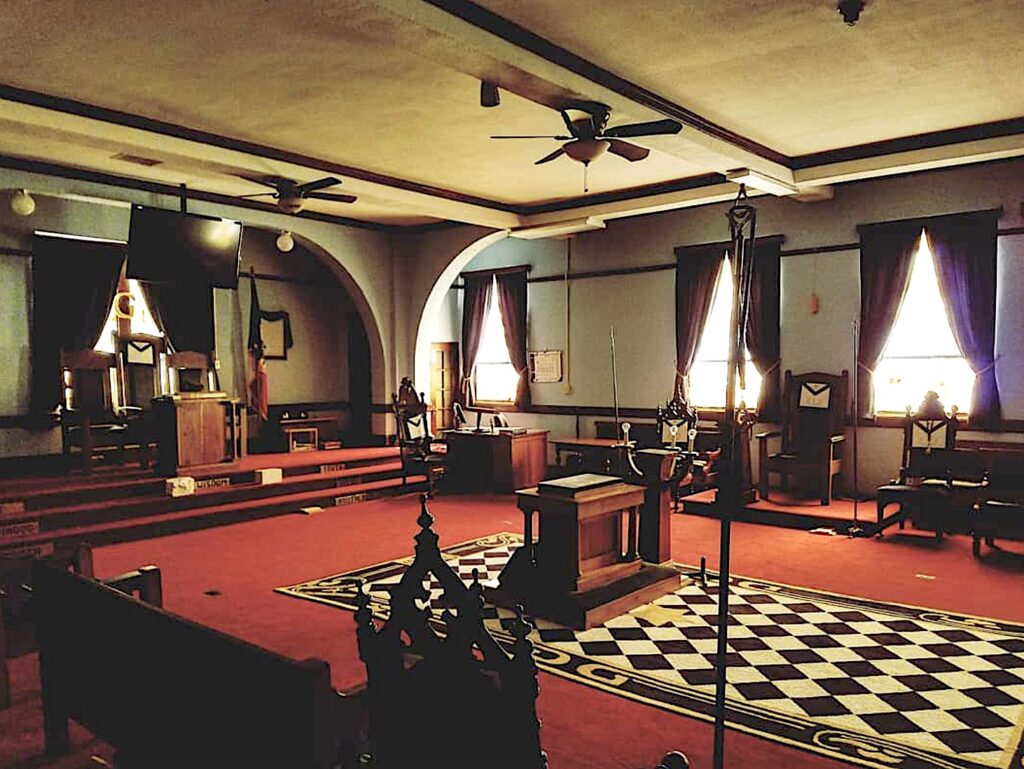 12:30pm – Battle Ground Lodge No. 313
                Tour of Battle Ground Lodge and history presentation 
                Located at: 104 S Railroad St, Battle Ground, IN 47920 (parking lot available at 12:30pm on Saturday)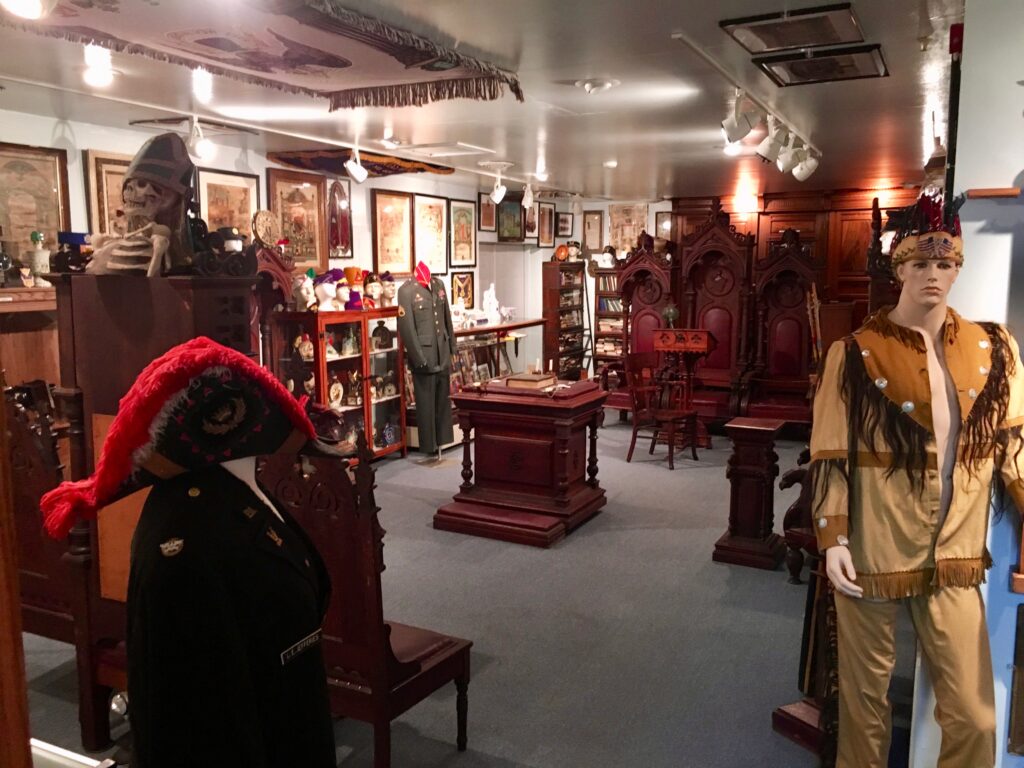 1:30pm – J.H. Rathbone Museum and Resource Center
Tour of the Rathbone Museum with Dr. Ken Moder and Dr. Heather Calloway. The Rathbone Museum is home to what is arguably the largest private collection of American fraternal organization regalia, ephemera, objects and rituals from the 'Golden Age of Fraternalism.'
Located at: 134 S Earl Ave, Lafayette, IN 47904
3pm – After the Rathbone Museum we will head to West Lafayette for an early dinner.
Walt's Pub & Grill
                Located at: 1050 Kalberer Rd, West Lafayette, IN 47906